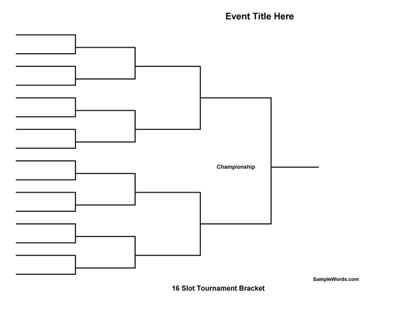 So, I'm all about some competitive tournament events. Since the "NOVA" phenomenon, I have also attended the BfS and intend to go to Bolter Beach, another event based off the NOVA Open. These are a ton of fun if you are into the competitive scene.
What if you aren't? There's no need for me to further generate ideas on what a good competitive tournament would look like. The Whiskey and 40K crew already figured this out for us. Indeed, they even attempted to reach out to the rest of the community as well by involving equal prize bases in that format for things such as Sportsman, Best Painted Army, and Renaissance Man. Combined with the seeded matching system, hopefully players at the event get to face off against opponents which are basically on par with them. That being said, at the end of the day, it's still a competitive event.
As large (and VOCAL) as the competitive community is, there is an equally large if not larger 40K community out there that doesn't associate with that competitive community. I'm sure you are familiar with the groups, but here are my definitions for them:
- Non-competitive: These groups of individuals just want to game and be a part of the hobby. Winning is completely irrelevant.
- Amateur Competitive: Groups of individuals that truly are competitive, but want an arena where they can actually compete because they aren't into the hyper-competitive scene.
So, let me describe some of the characteristics of these two groups of individuals, and I'm sure you will be right on board with what I'm talking about.
The Non-Competitive Gamer:
The non-competitive gamer is generally characterized by the "beer and pretzels" mentality. These are the guys who just showed up at your event because showing up was the primary goal. Often, these guys are more into the hobby than into the game, although not necessarily. Winning a game means nothing to them nor does losing it. They don't come to events expecting to win prizes and are happy just to play some games and get some laughs in.
Often, these are the major hobby guys. They show up to show off their armies. If they can get some fun games in to boot, great!
Amateur Competitive:
These are the gamers who are characterized by a desire to compete but general inability to do so. Generally, this is the group of gamers that characteristically is known for wanting comp systems, complains about hyper-competitive gamers at events or "hard" lists in a competitive environment, or just a general want of "fairness" or "balance" in a tournament scene so they aren't getting crushed by the hard-core competitive crowd.
Believe it or not, most of the gamers I meet fall into this category.
So, the competitive crowd has put a TON of effort into devising plans for competitive tournaments. In efforts to include other types of gamers, those events include other tournaments within tournaments such as painting, sportsmanship, etc. However, what they don't do is include game play related events which would appeal to the Amateur Competitor or Non-Competitor. The NOVA did a good job of addressing this by their seeding methodology, which tends to by the end of the day put like-skilled gamers together as well as offering more prizes the more you lost. This was a fantastic layout while also trying to cater heavily to the competitive scene with a single-elimination tournament in play as well.
That being said, not so much effort has been put into trying to come up with events that cater to these other two crowds in terms of actual game play. I think there are several reasons for this, but why is not as important as moving forward. What I would like to do is come up with events for these other type categories of gamers.
Now, this is not just your average "we need a better tournament format" BLOG post. On the contrary, as far as tournament formats go, the NOVA format pretty much solves the problem.
So, what is the point? Many events do their best to try and combine all categories of gamers under a single roof. This makes sense given how small our hobby is in terms of players. You want as many people to show up as possible. However, I really think that the best solution for catering to these groups of gamers is to separate the events.
In other words, if you really want that group of gamers to be happy, you should really have different events. Have an event for your competitive gamers, one for your amateur competitors, and one for your non-competitors. Rather than trying to figure out how to combine them, have three different types.
We are already doing this in most cases. Tournaments with comp attached are directed exactly at the amateur competitors. There are a bunch of GTs already doing this. They include made up scenarios, comp systems, and many other elements which competitive gamers abhor but amateur competitors love. What I want here is an event structure as solid, well thought out, and copyable as the NOVA format. The difference will be that we don't have to focus any longer on trying to cater to all groups, just one.
As far as non-competitive events involving game play….. are there any? Most of these are just conventions, but non-competitive gamers want to play, not just attend a convention as well. What would an event look like that involved game play that isn't competitive at all?
I've got a lot of ideas to explore on these notions. For example, what about tiered tournaments for amateur competitors where you match people based on their skill level, armies, comp preference, etc?
I'm interested to see where this thought process can lead.